Scandalous, right? Actually, it's far more a common practice than you might think and like all things sexy, a fun way to experiment in the bedroom (with dominant/submissive roles) and with P-spot pleasure.
Let's talk Pegging!
Scandalous, right? Actually, it's far more a common practice than you might think and like all things sexy, a fun way to experiment in the bedroom (with dominant/submissive roles) and with P-spot pleasure.
What is Pegging?
Pegging is a sexual practice in which a woman penetrates a man's anus with a strap-on and dildo situation. Different from typical anal play specifically because of the use of a worn strap-on and putting the wearer into the "dominate" or giver role.
The Basics
Thinking about giving pegging a go? Talk about it with your partner. See what they're comfortable with. Shopping for a harness and dildo can be a fun experience together and create excitement for the fun to be had. First timers should start small because comfort is super important, just like in regular anal play. Lube is absolutely essential because slippery fun is always better fun (and because the anus doesn't self-lubricate like the vagina does!)
Communicate, communicate, communicate! If something doesn't feel right, adjust, go slower, or try again another time when things are more comfortable.
Don't know where to start?
Let us point you in the right direction! From beginner's basics to experienced essentials, here's a rundown of our favorites:
Best basic strap-on: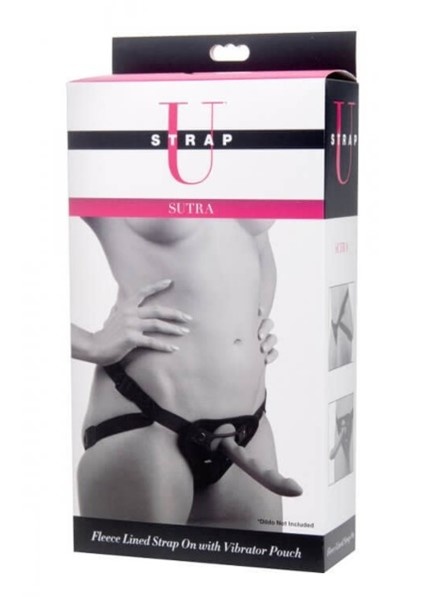 Sutra Fleece-Lined Strap On with Vibrator Pouch - $29.95
Adjusting to fit waists up to 62", this is the most accommodating, user-friendly harness. It fits any dildo with a base (we'll get into that further down) and even has a little pocket to fit a bullet in for the option of extra stimulation for the wearer. And really, the price point can't be beat either, making this harness super affordable and great for beginners.
Best intermediate strap-on: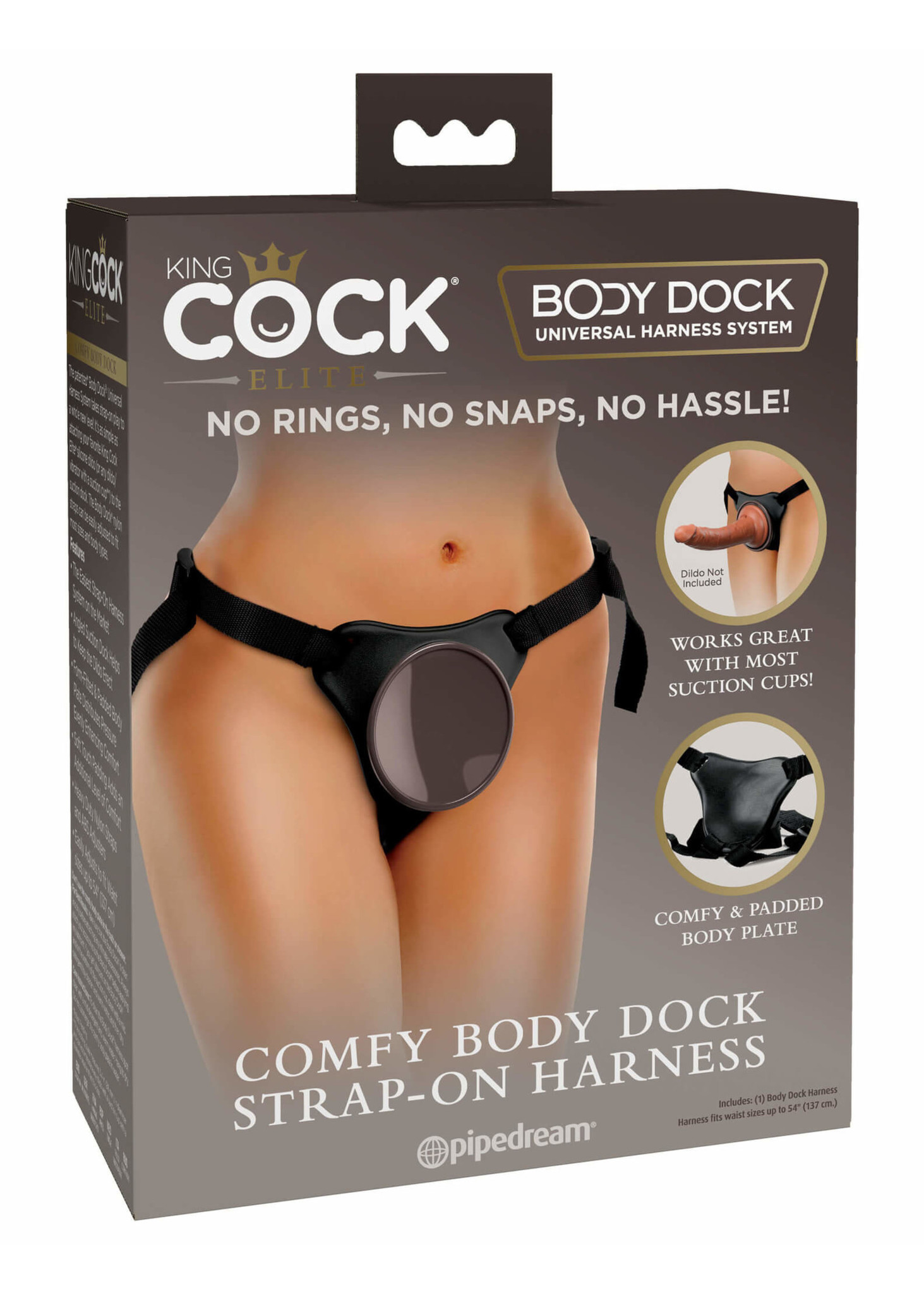 King Cock Elite Comfy Body Dock Strap-On Harness- $69.95
This harness is for suction cup-based dildos and has no o-rings or snaps to secure the dildo to the harness. With the surface on the inside being rigid, this harness may not be for the faint of heart but the easy of securing your favorite dil to it makes it so much fun.
Best expert strap-on: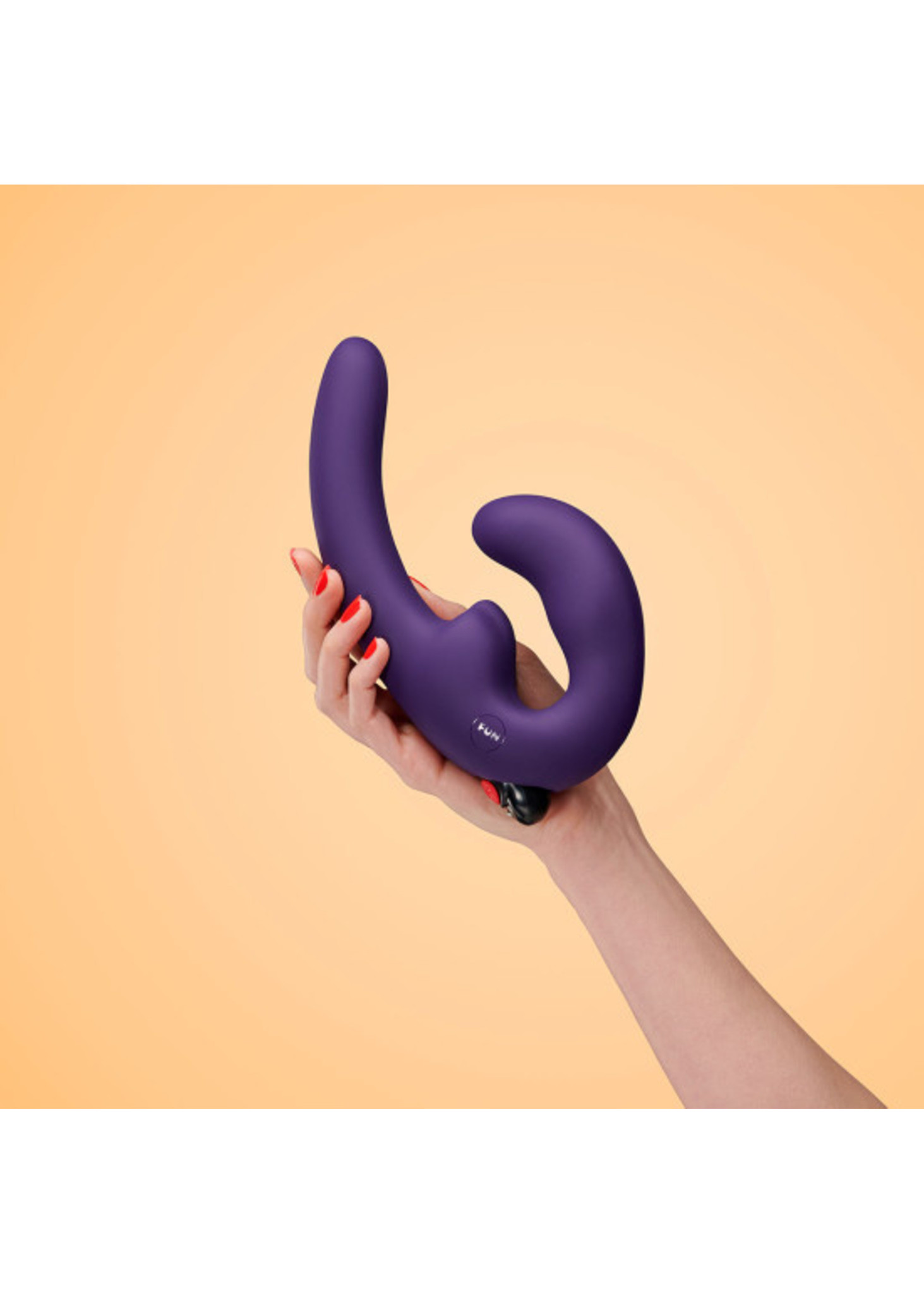 Fun Factory Share Vibe- Dark Violet- $129.99
No straps on this baby! This strap on uses the wearer's Kegel muscles to remain in place in their vagina, giving the ultimate pegging experience for both parties. The bullet is removeable and rechargeable but is placed in the perfect spot for extra stimulation for both parties and the ergonomic shape makes this strapless strap on as comfortable as it is pleasurable to use.
What good is a Strap-On Harness with no dildo though? It's not, (that was a trick question) so without further ado, let's cannon ball right in!
Important things to consider:
Size (remember to start small if your partner is new to pegging or anal play in general)
The base (that's the part that will be used to secure the dildo into the harness)
Best beginner's dildo: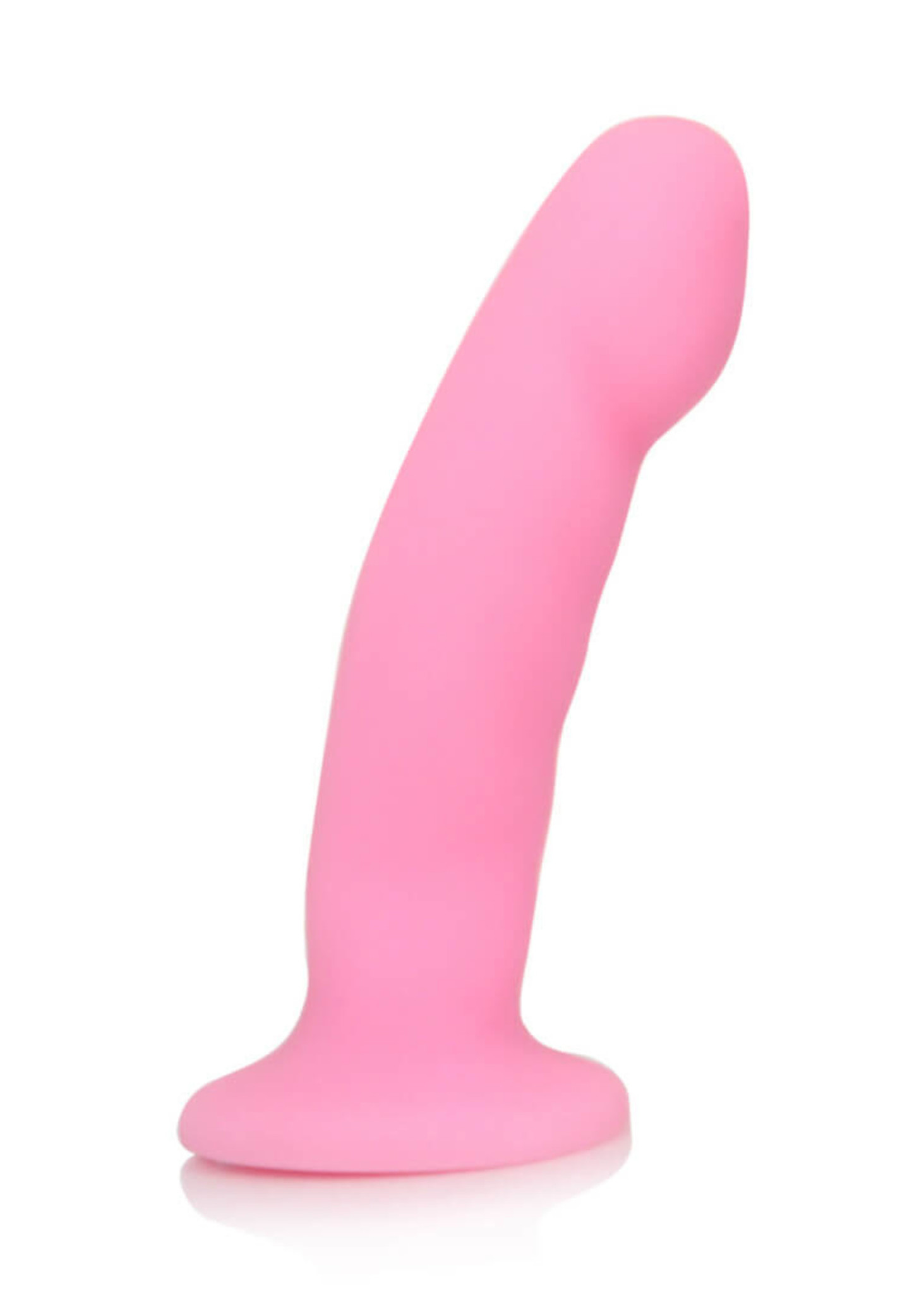 Luxe - Cici- $24.95
Measuring in at a chill 6" insertable length, the Cici is silky smooth, and curved just right for prostate stimulation. Made of body safe silicone, the nonthreatening size is a good way to dip your toes in, so to speak, without sacrificing functionality or pleasure.
Best intermediate dildo: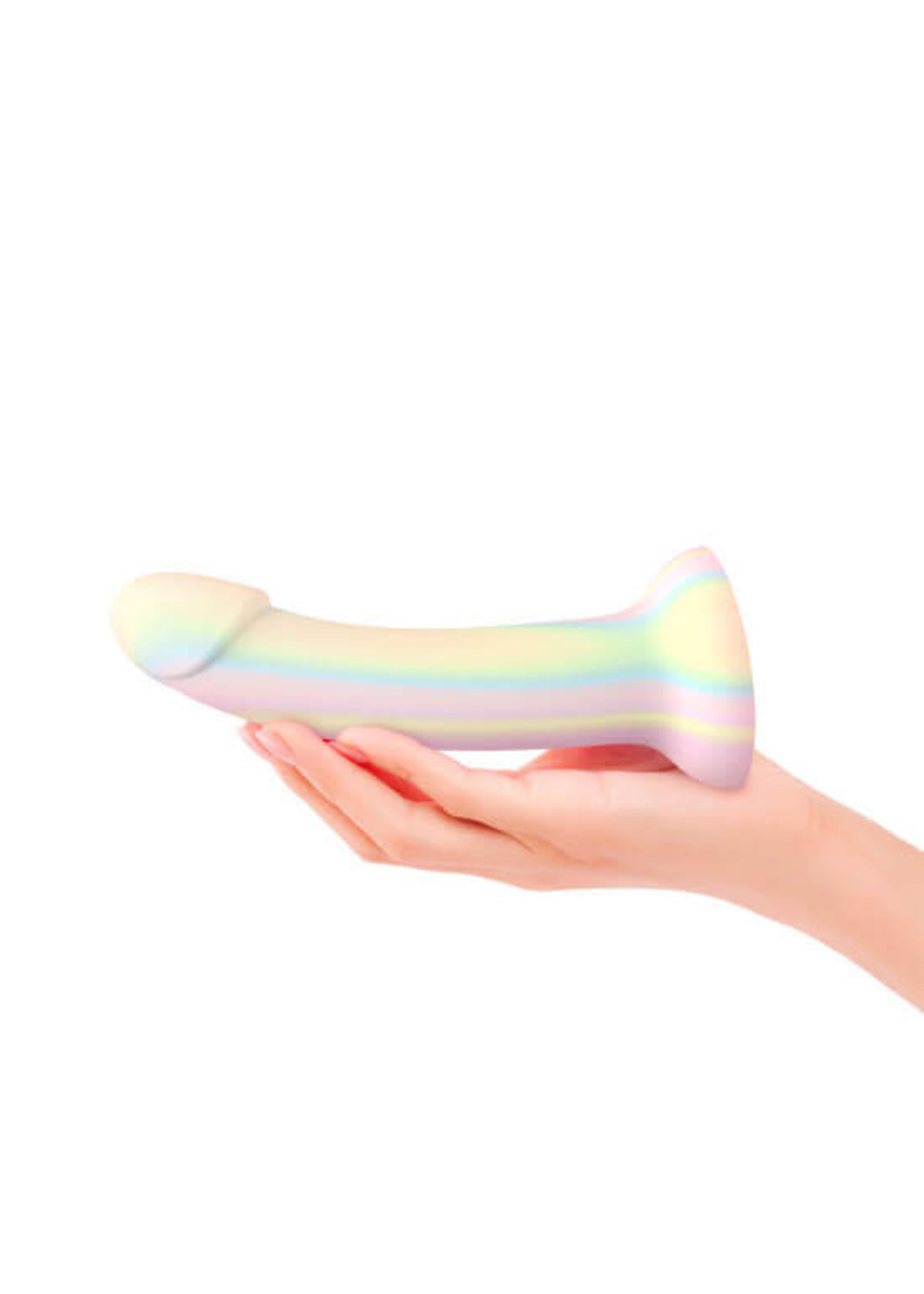 Love to Love- DilDolls- $39.99
The Love to Love DilDolls have quickly become a favorite for us here. These are o-ring harness and suction cup harness compatible, silky smooth silicone and they're dual density. Which means that they have some flexible squish to them that most silicone dildos do not. We love the curve and versatility (and let's be honest, the colors are so, so fun).
Best expert dildo: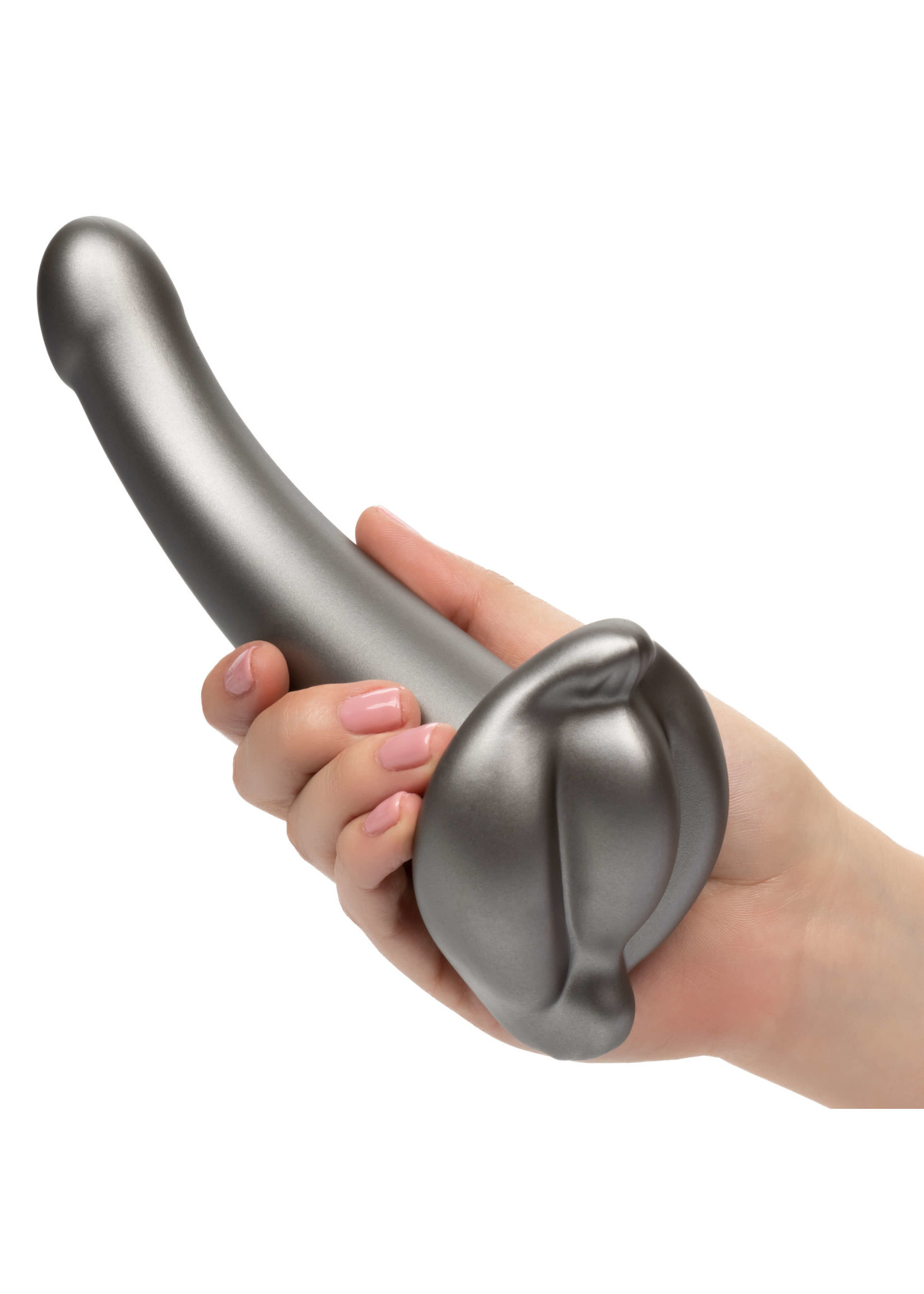 Her Royal Harness Me2 Ultra-Soft G-Probe- $49.95
While not innately threatening or large, the Ultra Soft G Probe ranks in our experts list because of the function of it's base. Silky, squishy silicone, it's designed for the harness wear to bump and grind on, finding a form of non-vibrating pleasure while pleasuring during pegging. This toy is also great because of its subtle curve and it's insertable length is closer to 7" rather than the previously modest 6".
Just as important as the harness and the accompanying dildo? Lube! Water-based is the safest with silicone toys, but that doesn't mean you can't play with the differences between anal lubricants and normal ones! It's all about consistency and preference.
Pegging doesn't have to be a joke or something to be intimidated by. It can be pleasurable for all parties involved! Ready to try it out? We're here to help should you have questions or need product referrals.
Have fun and happy pegging!