Costumes & Role Play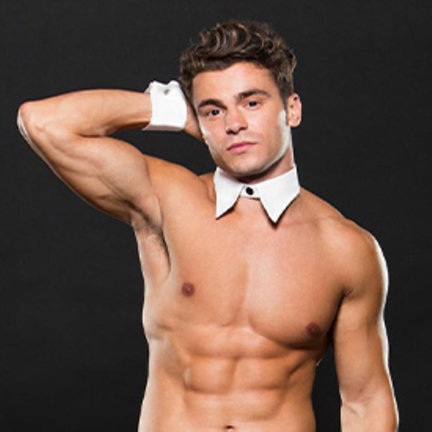 All right, boys. You're up! Welcome to Sensually Yours, and our selection of sexy men's clothing. We want you to feel absolutely inspired by our incredible assortment of high-quality clothing and costumes. Take your role-playing to the next level and discover what's holding you back from full sexual expression, and surprise your lover with our fabulous sexy men's costumes.
50% Off

59.95 $ 29.95

All Hail Caesar! Rule your kingdom in the 5 PC Caesar costume by Leg Avenue. This men's Ha...

Compare

70% Off

54.95 $ 54.95

When you enter the room in this plague doctor costume, you're sure to see your patients go...

Compare
Find the Persona You've Been Looking For 
Let your imagination run wild and express yourself with Sensually Yours' arsenal of sexy men's costumes. We offer the most up-to-date product selection with a wide range of products from top manufacturers, all intended to set your bedsheets aflame. There's no better way to get in the mood than decking yourself out in our sexy men's clothing and fully rising to the occasion.
Sensually Yours invites you to step into our closet and choose from our clothing that will launch you into the sexual stratosphere. Don't hesitate. Browse our sexy men's clothing and find the roleplay persona you've been looking for. 
We've Got You Covered 
Whether you're here to find the perfect Halloween costume or just trying to casually enhance your Friday night, we've got you covered with our spectacular assortment of clothing and costumes for men, because dress-up is not just a woman's game. 
Sensually Yours offers fast, discreet, and free shipping on all orders over $49. We offer same-day in-store pickup if you live on Oahu, Hawaii. Our knowledgeable and friendly staff is prepared to answer any questions you may have. Shop with us today and tell us, what are you in to?