Sweets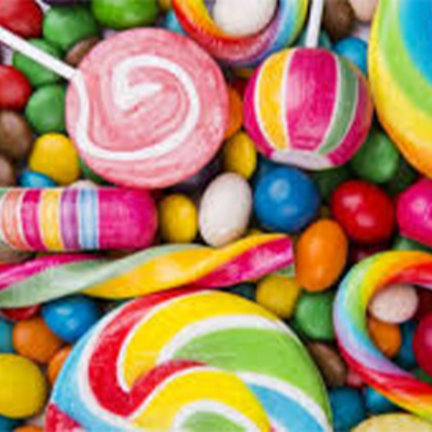 Are you hungry? Sensually Yours invites you to suck on this… 
Enjoy our selection of sexy candy and sweets. Indulge yourself in a sugar rush that will surely lead to a good time (if you know what we mean). Our assortment of sweets are perfect for bachelor and bachelorette parties, or just to suck on suggestively in front of your drooling partner. Make tonight extra spicy with the help of our sugary sweets.
-20% Sale

2.95 $ 2.36

The world's original fizzing, popping, bursting, exploding ORAL SEX CANDY!

Compare

-20% Sale

2.95 $ 2.36

Sweet candy crystals create a fizzy, popping sensation of tiny explosive bubbles when hitt...

Compare

-20% Sale

2.95 $ 2.36

Poppin' Rock Candy brings an explosive element to oral sex for couples with unique, auth...

Compare

-20% Sale

3.95 $ 3.16

"Sweet Ass" takes on a whole new meaning when you bite into one of these great tasting SWE...

Compare

-20% Sale

0.50 $ 0.40

Cute little heart candies mixed with hard-ons to show them how you really feel. Throw in a...

Compare

-20% Sale

3.95 $ 3.16

Kama Sutra position gummy treats. These are perfect for you next sex social or bacheloret...

Compare

-20% Sale

4.95 $ 3.96

Sweet and sour pussy shaped chewy candy.

Compare

-20% Sale

9.95 $ 7.96

The Rainbow Pecker Bites are a colorful great tasting candy perfect for any fun filled adv...

Compare

-20% Sale

1.95 $ 1.56

These jolly little pecker pops are so cute, you won't be able to resist sucking on one of ...

Compare

-20% Sale

2.95 $ 2.36

Make the girl's last night out an unforgettable one with these hilarious Bachelorette Part...

Compare

In Business Since 1984
Fast Discreet Shipping
Free Shipping over $49.00
Sexy & Delicious Treats 
Share some sexy candy with your lover and nudge them in the right direction tonight with Sensually Yours' selection of sweet treats. We have novelty treats that are deliciously suggestive with your name all over them. Our candies are both tasty and naughty, and will definitely put sex on the brain. 
Be a little naughty and put your tongue to one of these bad boys. Have you seen our delicious penis-shaped candies? Maybe you're more into our Rock Candy Popping Soda Shoppe Packet, the perfect addition to an everyday blowjob. Give your partner the experience he or she deserves next time you go down. Explore the tasty fun of sexy candy offered at Sensually Yours today.
The Best Candy at Sensually Yours
Sensually Yours has been in business for over 35 years, becoming an adult store staple here on the Islands. We offer the most up-to-date candy and other products from top manufacturers, and we stay on top of trends so you don't have to. Have questions? Reach out to our friendly and knowledgeable staff. We look forward to helping you find your wildest desires!