Dolls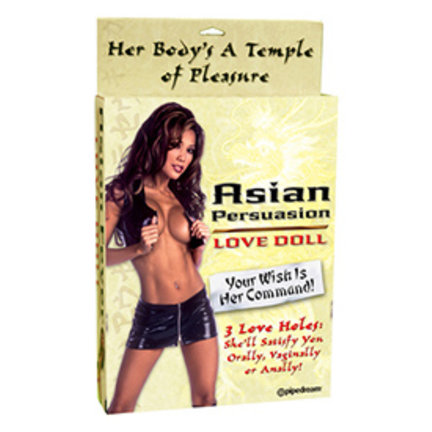 Dolls 
Trying to find that perfect person to spend the evening with but all your options are coming up short? We're glad you asked! We've got you covered at Sensually Yours with our intriguing assortment of sex toy dolls. We totally get the allure of the ultimate submissive playmate, which is why we deliver on a wide variety of dolls for you to choose from. Pick the company that best suits and stimulates you from our incredible selection of blow-up dolls, realistic dolls, torso dolls, and butt dolls. We want to know what you're into!
Have a Good Time With Our Dolls
Explore the Wonderful World of Doll Play 
It doesn't matter if you're on the hunt for the perfect gag gift for a bachelor/bachelorette or looking to explore the wonderful world of doll play. Our friendly and knowledgeable staff have handpicked the best sex toy dolls for whatever your desire may be.
Curious about an affordable alternative to a realistic doll? Introducing the Big Bust Babe, perfect for you to dabble your toes in the exciting, erotic waters of doll play. We carry a wide variety of sex dolls, all intended to live up to your erotic standards!
A Variety of Love Dolls
We strive to offer merchandise that stimulates and excites our adventurous clientele, as well as providing a safe place for the curious newbie to roam. Don't hesitate to ask us questions about products. We promise it's not the first time we've been asked!
Sensually Yours offers free shipping on all orders over $49 and free in-store pick up for all customers residing on Oahu, Hawaii. Keep in mind that full-sized real dolls don't qualify for free shipping due to weight. 
Don't be shy, come check out our fabulous variety of sexy toys and love dolls today and prepare for a wild night with your newest friend.