Butt Stuff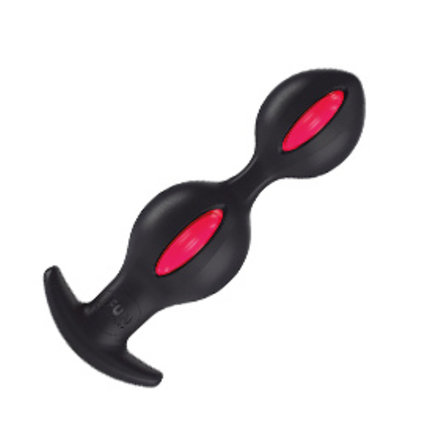 Wanna try some butt stuff?
It's okay. I promise you're not possessed. 
Most sex toys and tools have risen from the ashes of ridiculous stigmas surrounding self-pleasure and sex for fun. We're going to go ahead and say that anal toys deserve to be crowned king of these. From small plugs and beads, to the more adventurous wearable and vibrating designs, we have everything you need for safe and fun tushy play! Remember lube is your friend. The body doesn't naturally lubricate back there ;).
Douches/ Enemas are devices to clean out to get ready for sex
Prostate devices are made to stimulate the p-spot on men. Prostate play can help with health especially reducing the risk of prostate cancer. And, you have the added benefit that it feels great. Many men do prostate play strictly for the enjoyment of it. It's fun, I promise.
Anal beads are balls that are used for anal stimulation and are usually attached to a string for easy extraction. Some are also vibrating and thrusting for added stimulation.
Butt plugs come in a lot of different sizes and shapes and are designed to be kept in place rather than inserted and pulled out continuously like a dildo. Some people even enjoy wearing a butt plug for longer periods of time. Plugs with a wider base that is shaped to fit between the legs are better for long-term wear. 
Whatever butt stuff you are doing, it's important to take your time and work your way up to it. You don't ever want to force anything. If you feel pain and/or discomfort, take a break, and maybe reduce the size of the toy and increase the amount of lube you're using. It's important to note that the nerve endings inside your butt only extend in for 2-3". So, look for other signs of discomfort, such as cramping, to avoid injury.