Bath & Body
Our bath and body section includes, lotions, soaps, warming oils, pheromones and much more.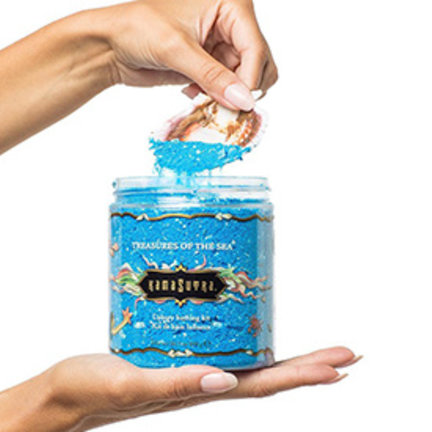 Sensual Bath & Body Products 
Start lathering up today with Sensually Yours' inspiring collection of sensual bath products. At Sensually Yours, we carry lotions, soaps, massage oils, massage candles, pheromones and so much more. What hotter way to get clean while you get a little dirty than a nice, warm bath with your partner? Get in the mood with our products that are guaranteed to make waves. Because honestly, what's sexier than a bubble bath? Take your lucky partner on an erotic dip and explore the depths of desire tonight with our thought-provoking products that are sure to get all of your personal fantasies taken to other levels entirely. Best of all, you never even have to leave your house!
Turn Up the Heat With These Bath & Body Products
Dive Into Your Personal Desires
Sensually Yours carries sensual body products that get you wet, hot and the opposite of bothered. Take a deep dive into your personal desires in your own bathroom and experience the pleasures of sensual bath products handpicked by our knowledgeable and friendly staff.
We want the fun to continue long after you leave the bathtub. Why not follow your sensual soak with an erotic massage with our high-quality massage oils and lotions? Show your partner you mean business by literally lighting a flame with one of our delicious-smelling candles, perfect for setting the mood for getting it on.
Tickle Your Fancy
All of our bath and body products at Sensually Yours are intended to excite and stimulate you while inviting you to take your imagination to levels that absolutely tickle your fancy. Invite a little sexual artistry into the mix with our assortment of sexy body paints. Trust us, you're going to want to take these sensual bath products for a spin!
Sensually Yours offers the most up-to-date product selection with a wide variety of products from top manufacturers. Shop with us today and receive your items in 3-5 business days if you live on the mainland (and in 1-2 business days if you live in Hawaii).